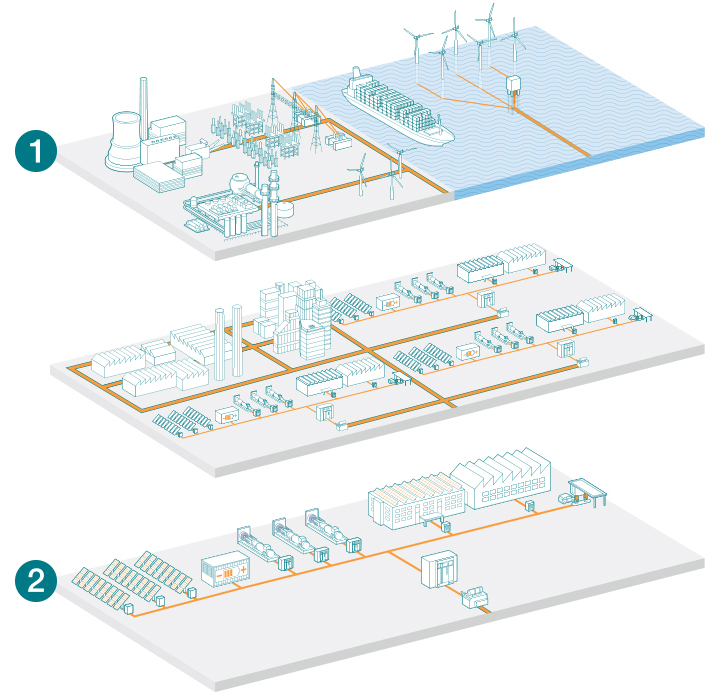 1. Main grid
Utility transmission and distribution grid which links bulk central power generation and load centers.
Microgrid technology can be applied to weak grids making the network more robust.
2. Microgrid
Low voltage distributed energy resources and loads that can be operated in a controlled and coordinated way either connected to the main power network or in islanded mode.
Drivers are:renewables integration, power resiliency and flexibility.